Hey readers in Korea! The poll results for the Alien's Day Out Best of 2011 Survey are officially in! A huge thank you to everyone who submitted and also for leaving some wonderful and touching comments. I truly appreciate all your feedback and kind words.
Disclaimer: although there are numerous fine vegan-friendly establishments outside of the capital city, Alien's Day Out is primarily a Seoul-based blog, so this survey focused on eateries within Seoul. Perhaps in the future, I'll open it up to include other cities. :) Moreover, with competition amongst restaurants and cafes being incredibly tough, there were several eateries that bit the dust this year: Honest Loving Hut, Muffino Cafe, and Macro Cafe (not in Seoul), to name a few. While we bid a sad farewell to those veg-friendly spots, we also welcomed some newbies to the scene such as Thien Dang Loving Hut, Garobee, and Bao. It is our hope that as more conscious restaurants pop up around this city, we will be able to vote with our hard-earned Won, support their efforts, and also show that there is an ever-growing demand for vegetarian food and products in Korea.
So without further ado, here are your picks for the 'Best of 2011' veggie survey, along with some commentary from me. I don't have an actual award to give to them, but they just get props on this blog and perhaps this will encourage them to develop more vegan-friendly dishes. Thank you again, and Enjoy!
*****
****
***
**
*
Most veg-friendly neighborhood in Seoul
Itaewon, Noksapyeong, Haebangchon
This is where you can find some delicious vegan Indian curry, Thai noodles, falafels, hummus, and veggie burgers in Seoul. With such diversity of International cuisines and food options, there's always something for a vegan, and since most waitstaff are familiar with English, foreigners can specify their dietary needs without too much trouble or wild hand motions. :)
Runners up: Hongdae/Hapjeong & Insadong/Samcheongdong
Best Fancy Veg-Friendly Restaurant
The Taj: Taste of India (Gangnam location)
In the heart of Gangnam, The Taj: Taste of India is a more upscale Indian restaurant with a classy, romantic ambiance, modern and clean washrooms, and very accommodating service. With curries averaging at 17,000won, it's certainly on the pricier side, but the food tastes absolutely delicious and you get to dine in style for your special occasion. website
Runners up: Zelen & Kyotofu
Best Loving Hut location in Seoul
Achasan Loving Hut buffet
Perhaps it is no surprise that an all-you-can-eat joint should win the top spot out of all the Loving Hut establishments. For the very reasonable price of 12,000 won on a weekday (16,000 on weekends), you can enjoy a fresh salad bar, various Korean dishes, soy and wheat meat dishes, soups, spaghetti to order, and a fruit bar. And you can finish up your meal with vegan cookies, banana cake bites, and a hot cuppa coffee. Everything is 100% vegan and even your omnivore friends will leave impressed and feeling they got their money's worth. Website
Runner up: Thien Dang Loving Hut
Best Korean / Temple food restaurant
Sanchon (Insadong)
Eating at Sanchon is like going to an event where you get a multiple-course meal and entertainment in the form of traditional Korean music and dancing. Their dinner price is definitely on the steep side, but for those who want a cultural experience that goes beyond just temple-food, I recommend checking this place out at least once. It has been long-established as one of Seoul's finest Temple food restaurants, and has even been reviewed in the New York Times. A word of warning, since this is a temple-food restaurant, the flavors and spices are mild and even slightly bland, but everything is prepared and presented with mindfulness and delicacy. For Alien's Day Out's first review of Sanchon, check this old blog post.
Best Vegetarian Buffet
Achasan Loving Hut buffet
Once again, Achasan Loving Hut wins the top spot, this time in the best vegan buffet category. Compared to other buffets in Korea, the price, quality of food, diversity of dishes, all simply cannot be beat. :)
Runner up: Garobee buffet (Gangnam)
Best Veggie Burger
Loving Hut, Thiendang
If you have a hankering for a veggie burger, look no further than Thien Dang Loving Hut. Their 'Big Burger' is composed of a juicy veggie pattie, sandwiched between layers of lettuce, fresh apple slices, tomato, thousand-island dressing, and vegan whole wheat burger buns (5,000won). Oh, and for an additional 2,000won, you can complete your happy meal with a side of crinkly fries.
Runner up: The Wolfhound Pub (Itaewon)
Best vegan-friendly bakery
Alien's Day Out bake shop
Wow, I really did not expect the ADO bake shop to get first spot in this category. I am incredibly grateful to those who voted, and especially to all those customers who have taken a chance on my startup online biz. I thank you all. Well, I'm not sure what kind of commentary to write that doesn't sound self-congratulatory, so instead, I will just point you to what customers have written in the reviews page.
Runner up: Veggie Holic (Hongdae)
My personal favorite nominee: October Bakery in Hapjeong
Best Independent, Vegan-friendly Coffee Shop
Cafe Harunohee (Gunja)
In addition to having vegan soy milk on their menu, Cafe Harunohee has held several vegan events this past year that make them deserving of this title, such as hosting a vegan bake sale fundraiser, and having a 'Vegan Day' event. Moreover, they occasionally had vegan desserts on the menu such as strawberry shortcake and cookies from the ADO bake shop.
Runners up: Cook and Book, Standing Coffee, Sukkara
Best veg-friendly Indian, Pakistani, Nepali restaurant
Everest (Dongdaemun)
Everest is a true gem of a restaurant in Seoul, famous for its delicious Indian/Nepali cuisine, and it's the perfect oasis to rest your feet after hours of hectic shopping in Dongdaemun. Here, you can fill up on mouthwatering curries and fluffy-warm roti bread, all at very affordable prices. The servers are always accommodating for vegans, and eating here is like escaping Korea for a brief moment, as you get to surround yourself with exotic decor and watch Bollywood music videos in the background.
Runner up: Taj Palace (Itaewon)
Best veg-friendly Thai restaurant
Buddha's Belly
A swanky restaurant that serves up some delicious coconut curries and pad thai. Most of their menu is not vegan, so you have to specifically request that they do not use fish-sauce or eggs in their dishes. However, they do provide the option to add tofu instead of animal meat in their curries and noodle dishes. Personally, my experiences at Buddha's Belly have been a bit unpredictable, and sometimes the waitstaff are not knowledgeable about veganism, but in the end, their food has never disappointed. Check blog post for more details.
Runner up (and ADO personal favorite): Wang Thai in Itaewon
Best veg-friendly Mexican restaurant
Dos tacos
With several locations around Seoul, Dos Tacos is certainly one of the more well-known Mexican restaurant chains in Korea. Reasonable prices, fast service, fresh ingredients, vegan tortillas, helpful waitstaff, and a customizable menu are all factors that make Dos Tacos a favorite amongst the veg community. Personal faves: the refried bean broccoli burrito, & the potato burrito. Website
Runner up: Tacos Amigos
Best supermarket for imported food items (storefront)
Foreign Food Mart
This was hands-down, the most-voted foreigner-friendly supermarket in Seoul. This is where you can go to get tempeh, liquid smoke, flax seeds, brot, dried & canned chickpeas, pumpkin puree, and a variety of vegan snacks. The store is somewhat chaotic as they do not allow credit cards or give receipts, but they do seem to be improving, and they have perhaps the most diverse international food products than any other foreign supermarket in Seoul. (Although a brand new, fairly impressive international food store just opened up across the street, which could give the FFM a run for its money!)
Runner up: Costco
Best online shop for vegan food products
www.iHerb.com
For expats, health-nuts, and anyone on a vegan/gluten-free/raw diet in Korea, iHerb has become a complete lifesaver. In fact, it's hard to remember how we survived without iHerb and its affordable international shipping rates. Where else would we get nutritional yeast, gluten-free sorghum flour, or vegan-specific supplements? Oh how we heart iHerb. (First time shoppers, you can use coupon code MIP268 for $5 off).
Favorite Vegan Korean Soy Milk Brand
Yeonsei Organic Soy Milks
Yonsei Organic soy milks were voted as the favorite soy milk brand. There are two types, the regular organic soy milk in the blue cartons, and the sugar & stabilizer-free organic version in the brown cartons. They were both on top, so I have just grouped them together. You can find the regular organic soy milk at EMart, department stores, online, or at Loving Hut locations, however, the sugar-free version is slightly harder to find. I have occasionally seen them at EMart, but I think the best way is to order them from GMarket.
Runner up: Woori Soy Milk
Favorite online veg resource for Korea
Alien's Day Out blog
Again, thank you so much! You guys flatter me~~ :)
Runner up: Hanulvut.com
Favorite Animal Organization
Animal Rescue Korea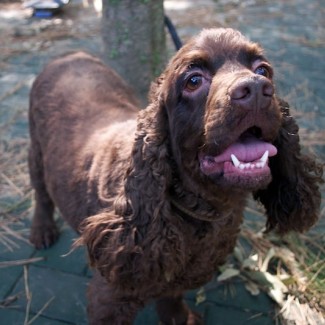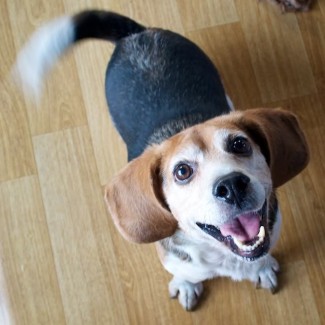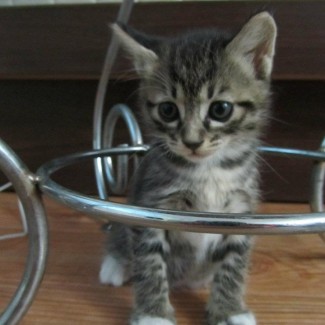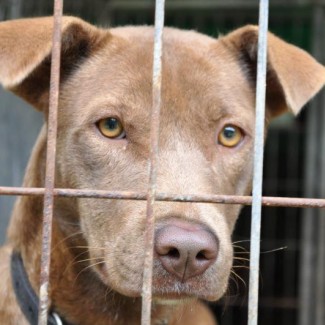 (Photo credit: ARK website)
ARK has successfully placed numerous abandoned animals into loving homes and has organized several fundraisers this year to help the animals at the Asan shelter. The website is well-maintained and has plenty of information regarding pet travel to/from Korea as well as foreigner-friendly vet clinics. All the ARK volunteers I have met are passionate and tirelessly dedicated to helping animals. Please check their website for information on adopting or fostering a furry friend.
Runner up: CARE
And last but not least, here's how you rated the difficulty of following lifestyles from 1 (impossible) to 10 (easy).
Vegetarian 8.1
Veganism 5.8
Gluten Free 4.8
Raw Vegan 3.8
*****
Thank you for reading! Let's hope 2012 brings plenty more vegan options in Seoul~
All photos unless otherwise noted are taken by and belong to Alien's Day Out. Please do not use or reproduce without permission.