Readers in South Korea! Please mark your calendars for Alien's Day Out's next vegan bake sale fundraiser!
This fundraiser is the brainchild of Lilian Lee, a blog-reader, friend, and an LA-native who is currently in Korea as a Fulbright researcher working with North Korean defectors. Although Lilian is an omni herself, she's quite vegan-friendly, and she's even ordered from my bake shop. :) Anyway, she recently contacted me with this idea of organizing a vegan bake sale to help those enduring the famine in East Africa, and since Africa is a continent near and dear to my heart, ofcourse I was on board.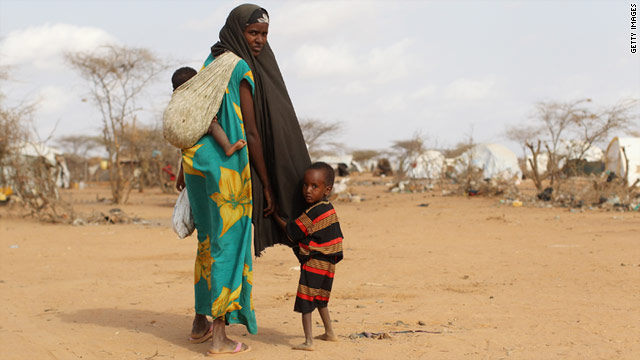 image source
To introduce the situation a bit, East Africa is currently facing their worst drought and famine, and they are in urgent need of help. According to CNN, "Nearly half a million children are at risk of dying from malnutrition and disease. Relief organizations are calling on the international community to join together to end the crisis, and they're working to gain entrance into areas with limited humanitarian access." Please visit the WFP site, to get a better understanding of the crisis and how your support is needed.
As a vegan in a not-always-veg-friendly country, I sometimes find myself complaining about how there should be more vegan food options, but then I see images of these severely malnourished, starving children, and I just feel so blessed and lucky. While we may struggle with finding certain comfort foods, there is still so much abundance in our lives, and I think it's important to realize just how fortunate we are. It is my hope that we can increase awareness of this urgent crisis and extend compassion towards those in this part of the world.
So what can you do to help?
You can make an easy online donation directly to the United Nations World Food Programme.
And you can come to the bake sale!
When: Saturday, Sept 17, from 11AM - 4PM (or until everything is sold out)
Where: Infront of Suji's Restaurant at Noksapyeong Station, Line 6, Exit 3
What: All-vegan baked goods, made by myself, Kia, and several other vegan volunteers. All proceeds will go to the United Nations' World Food Programme.
Please let us know you're coming on the Facebook event page!
Also, if you have a tried and true vegan recipe and would like to contribute something to the bake sale, please email me (aliensdayout [at] gmail [dot] com) and let me know what you will be bringing! :)